Heating and Air Conditioning Contractors in Robbinsville, NJ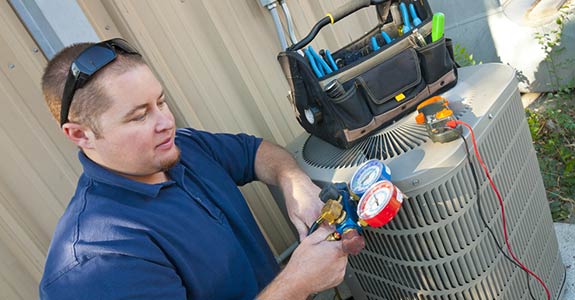 With everything from freezing winters to burning summers, having a home where you can get away from the elements is almost essential. That's where Ecks Air, Inc can help. We are your local HVAC professionals. Whether it's too hot or too cold, we are the right answer for all your heating and cooling needs.
Local, Reliable Heating and Air Conditioning
For over 20 years, Ecks Air, Inc has been helping residents stay warm in the winter and cool in the summer with top of the line heating and air conditioning in Robbinsville, Windsor, Allentown, Trenton, East Windsor, and Hamilton Township, NJ. As a family-owned and operated business in New Jersey, we are dedicated to customer satisfaction. With us, you'll never get quick fixes or padded pricing. With Ecks Air, Inc, you just get quality heating and cooling services with from a company that puts its customers first. Whether you need your heater fixed or are looking at installing air conditioning in Robbinsville, NJ, you'll want to work with us.
At Ecks Air, Inc, we pride ourselves on our quality of service. When you call us, we'll provide you with solutions and options to meet your specific needs without breaking the bank. With us, there are no gimmicks or unwanted sales pitches—just the very best in heating and air conditioning in Robbinsville, NJ. Whether you need your old system repaired or want to install a new system, you can count on us to bring a level of comfort to your home that you've never experienced before. If you've ever looked at a contractor for heating and air conditioning in Robbinsville, NJ, here's just a few reasons why you'll want to contact us:
We have over 20 years' of experience in the HVAC industry.
We are fully licensed and insured in the State of Robbinsville NJ.
We are family-owned and operated, so we can offer our customers the very best in personalized service.
We offer affordable pricing.
We're available 24/7!